Public Works
Objective
To provide a balanced and equitable provincial government building infrastructure by promoting accessibility that is sustainable, integrated and environmentally sensitive which supports economic development and social empowerment.
This programme includes all expenditure of a current and capital nature relating to the construction, rehabilitation and maintenance of building infrastructure. This includes expenditure on professional and technical services such as consultants, contractors.

It also includes project expenditure on the Expanded Public Works Programme done in support of building infrastructure provision.
THE MSCC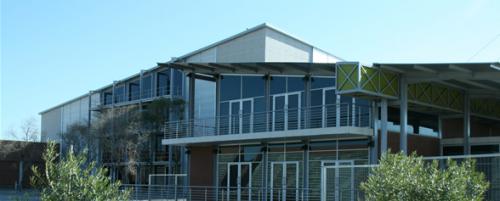 The Convention Centre is named after Mittah Seperepere, born on 28 December 1929, witnessed the fierce resistance of Majeng community when the government culled their livestock, she was held in solitary confinement, served with a banning order and later had to flee the country she dearly loved.
Seperepere was elected secretary of and worked in the ANC Women's League, under the leadership of Mary Letele, Monica Matshediso, Rebecca Keshebang, Kenosi Besnaar, Mittah Sekaenyane Boikanyo and others.

During the ANC's active operation and mobilization in Kimberley, Schmidtsdrift and Majeng, these women organised themselves to work side by side with their men folk in the struggle for the advancement and liberation of the African nation in South Africa.

Seperepere spoke with great admiration of cadres such as John Mahoko Itholeng, Martin Oliphant, John Makwati, Dr Arthur Letele, Andrew Mapitse, Johannes Molehe Mampe, Moeketsi Mosata, Joe Morolong, Amos Gosiame Montwedi and George Gauta Mokgoro. She continued to be committed to the vigorously fight the apartheid regime by serving the underground structures of the ANC after it was banned.

THE LAND
The land was donated to the Northern Cape Provincial Administration by De Beers Consolidated Mines. The transfer of the land is currently in process.

AN OVERVIEW OF THE STRUCTURE
The structure consists of the of a 2500 seater International Convention Centre which was constructed on a preformed consolidated platform with external amphitheater with water feature, parking and entrance road.

The auditorium is approximately 49m x 49m constructed of face brick and concrete under steel roof sheeting on a steel roof structure approximately 16.6m high. The structure is supported at four corners by concrete walling having a concrete gallery with seating to two sides of the Auditorium.

The design also includes single story abutments on three sides of the auditorium, with the entrance containing the kitchen facilities. These are under steel roof sheeting on a steel roof structure, partly supported by two 21.2m high steel framed towers with steel cables.

Adjacent to the entrance is a double story block approximately 15m x 13m with offices on the first floor and the VIP foyer and boardroom on the ground floor.

The design also includes an amphitheater with concrete seating with a seating capacity of 2 500, a semi-circular pond as a main feature and a stage to host external events.

A high standard of finishes is maintained throughout. Aluminum and glass facades identify the entrance and a section of the auditorium. The finishes are generally face brick with ceramic tiles and suspended ceilings.

THE GROUND FLOOR
Consists of the entrance foyer, auditorium, break-away rooms, VIP boardroom with foyer and ablution facilities, kitchen, assembly areas, storerooms, public passage, ablution facilities, etc

The Entrance Foyer
The foyer of the building will lend itself to glittering formal receptions for up to 250 guests, with buffet catering.

The Auditorium
Auditorium area: 1 491m2
Stage area: 105m2
Back-stage area: 135m2
Seating: 840 roll-back seats in cinema arrangement and 760 loose fabric seats in flat arrangement.

The Break-away Rooms
4 x break-away rooms three of 67m2 each and one of 106m2
Break-away foyer of 181m2
Break-away rooms can be combined to provide two venues, seating 100 delegates each.
For conferences requiring a large number of break away spaces there are various possibilities in the immediate environment, in the adjoining Protea Hotel and the Big Hole Precinct facilities, which could jointly provide up to 4 additional break away venues.

The Kitchen
The kitchen is equipped with a variety of high quality stainless steel catering equipment and large walk in cold rooms and freezer rooms. It is divided into two sections to make provision for Halaal catering separated from other forms of catering. The kitchen will be able to cater for a full banquet for 650 delegates and light refreshments for 2 500 delegates.

The Ablution Facilities
One set of ablution facilities situated adjacent to the entrance foyer and the remainder adjacent to the public passage. Together, they are designed to meet the needs of 2 500 guests. The facilities are both accessible from the inside and outside of the building.

TOP FLOOR
Consists of the gallery, offices, ablution facilities and mechanical plant rooms.

The Gallery
Gallery area: 1 500m2
Seating: 897 fixed PVC seats in cinema arrangement.

The Offices
Three administration offices with glass walling on the inside occupy most of the top floor space with ablution facilities for use by the office personell

AMPHITHEATRE
Consists of the open water pond and water feature, ablution facilities and storerooms
Seating: 2 500 fixed concrete seats in cinema arrangement

CAR PARKING FACILITIES
Car parking facilities, as well as facilities for busses and taxis are planned to meet the needs of a function attended by 2 500 people.

THE OVERALL FACILITY
The facility will have the potential for future expansion and is unique and a tourist attraction in its own right.
This facility can be re-configured to accommodate exhibitions of varying sizes with a total area of approximately 2 000 square meters.
Smaller conferences and meetings can be held in:
Prestige Boardroom 20-40 seats
Three Break Away rooms 45 seats each
The Main Foyer up to 150 seats

We are glad to say this facility will bring opportunities to the youth especially in terms of social and cultural development. The facility has been designed to be multi-functional and can provide a large flat floor area suitable for events such as: ballroom dancing, boxing, martial arts, gymnastics etc.
It would also be the ideal venue for religious gatherings, massed choirs performances and graduation and other ceremonies